Community Health Centers (CHCs) are innovative, team-based, comprehensive primary care clinics that make communities healthier. They provide care the way patients want it: with the emphasis on care. Here are five reasons why working at a CHC is a rewarding experience. 
CHCs bring medical, dental, and mental health care to people who otherwise would have no way of getting care.  At CHCs, people are never turned away due to income or whether or not they have insurance. Because CHCs provide care to people who would have no other options, health care providers are able to see the impact of their work firsthand. 
CHCs are on the forefront of outcomes-based medicine in a setting that is digitized, integrated, and forward looking.  CHCs use an integrated, team-based approach that research shows is efficient and effective. CHCs have high standards of care and achieve positive measurable outcomes that help improve patients' lives. 
CHCs have a positive impact on their communities.  CHCs care for one in ten Coloradans. Communities with CHCs have healthier newborns, fewer hospitalizations, and fewer visits to the emergency room.  Many CHCs offer a culture of social justice and change to improve the lives of their patients.
CHCs offer rewarding, interesting work in a collaborative, growing environment.  CHC clinicians share a common mission, and are among the elite in their profession. Health care providers are offered salaries, benefits, and flexible schedules competitive with the private sector, and are able to enjoy a good work/life balance. Health care providers stay at CHCs for a long time because there is plenty of room to move around and never a dull moment.
CHCs treat patients with dignity and respect, and provide health care that patients can trust.  Patients find the care and understanding they need at CHCs, and doctors are able to build lifelong relationships with patients. CHC doctors understand their patients' needs. By providing enabling services such as counseling, walking groups, and nutrition classes, CHCs work to keep patients healthy, instead of just treating patients when they are sick.
If you are looking for a rewarding career where you can really make a difference, then CHCs are for you. To learn about open positions at CHCs, visit the CHAMPS JOB Board. For more information about Colorado's 18 CHCs, visit CCHN's website. 
CHAMPS Online Job Opportunities as of June 25, 2014
From CHAMPS' website, listed below is a sampling of current job openings highlighting opportunities at Colorado CHCs. To find the complete list of job opportunities in Colorado and throughout the six-state region, check out CHAMPS' 

job bank

.
Position Type
Job ID
Job Title
Organization

Administrative/Management

1768
Director of Development

Axis Health System

Durango, CO

Administrative/Management
1769
Clinic Coordinator
Axis Health System
Durango, CO
Clinical Medical
1497
Family Practice Physician
Valley-Wide Health Systems, Inc.
Center, CO
Clinical Support
1763
Medical Assistant
Colorado Coalition for the Homeless
Denver, CO
Clinical Medical
1762
Internal Medicine or Family Physician
Colorado Coalition for the Homeless
Denver, CO
Clinical Medical
1766
Physician Assistant (PA) or Nurse Practitioner (NP)
Valley-Wide Health Systems, Inc.
Antonito, CO

Administrative/Management

1758
Manager – HIV & Homeless Services
Metro Community Provider Network
Englewood, CO

Administrative/Management

1747
Call Center Manager
Clinica Family Health Services
Denver, CO
CHAMPS Job Bank Survey, Chance to Win!
The CHAMPS job bank is a resource intended to provide information about job openings in Region VIII (CO, MT, ND, SD, UT, WY) health centers and Primary Care Associations. Please help provide feedback on the job bank by taking a few minutes to fill out this survey. Your comments are important, and will help improve the job bank service for individuals seeking jobs in Region VIII.
Other Resources: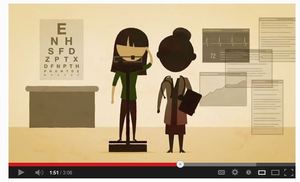 Watch the video: What is a Community Health Center?
Watch our short video to learn more about CHC history, mission, patients and providers.
Colorado Provider Recruitment (CPR) Program
The Colorado Rural Health Center (CRHC) administers the CPR Program to recruit health care providers to work in rural and medically underserved areas of the state.
Get Active!
The Campaign for America's Health Centers provides a way for every Health Center, every patient and every community that has, or needs, a Health Center to step up and support the Health Center program – ACT NOW to preserve, strengthen and expand America's Health Centers.
Mission Driven Careers
Colorado CHCs provide employment for more than 3,840 individuals across the state. To learn more about CHCs, visit www.cchn.org. For information on careers at CHCs, visit www.missiondrivencareers.org.